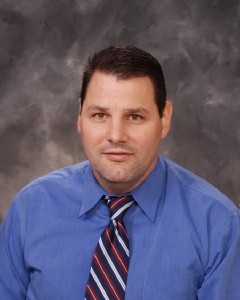 I graduated from the University of Texas at El Paso with a degree in Education and a minor in Mathematics.  I have taught for 17 years, during which time I have taught 7th grade, 8th grade, Algebra 1, and Geometry classes.  I currently teach GT Algebra and Geometry, and an awesome class called Math Academy.  Math Academy is an elective for kids who love math.  Yes, they do exist.
In 2013, I was the Secondary Teacher of the year for the Flour Bluff School District.  I am currently the Department Head at my school,  and I work very hard at trying to help our school grow into the amazing school we have the potential to be.
It is said you can tell a person's passion by what they want to talk about.  I love mathematics, but even more than that, I love teaching.  There is nothing I like more than talking education with other professionals.  I consider teaching an art, and teachers the artists.
I am the coach of the Flour Bluff Junior High Academic Team.  We have an amazing team at our school. We are the State TMSCA Champions for 26 years in a row in 4A.  I am also the coach of our school's MathCounts team.  We are currently the Regional MathCounts Champions.
It is my hope that this website will be a place to share ideas and help each other.
By the way, I am not a great writer.  So if you came here looking for great grammar, move along.  This is not the website you are looking for…..
Enjoy….